Testing new gear each year may be the best part about being a writer for the outdoor, fitness, and wellness industries. And because I prioritize adventuring and staying fit in the outdoors as much as possible, I put a lot of wear and tear on my gear week after week.
But ultimately there are just some pieces of gear that I come back to almost instinctively. I tend to reach for them due to comfort or quality. I use them more because they serve multiple purposes or apply to multiple sports or activities I like to do regularly. And sometimes certain gear just makes me feel better about myself — physically, mentally, and even spiritually.
Check out what products topped my gear list this year.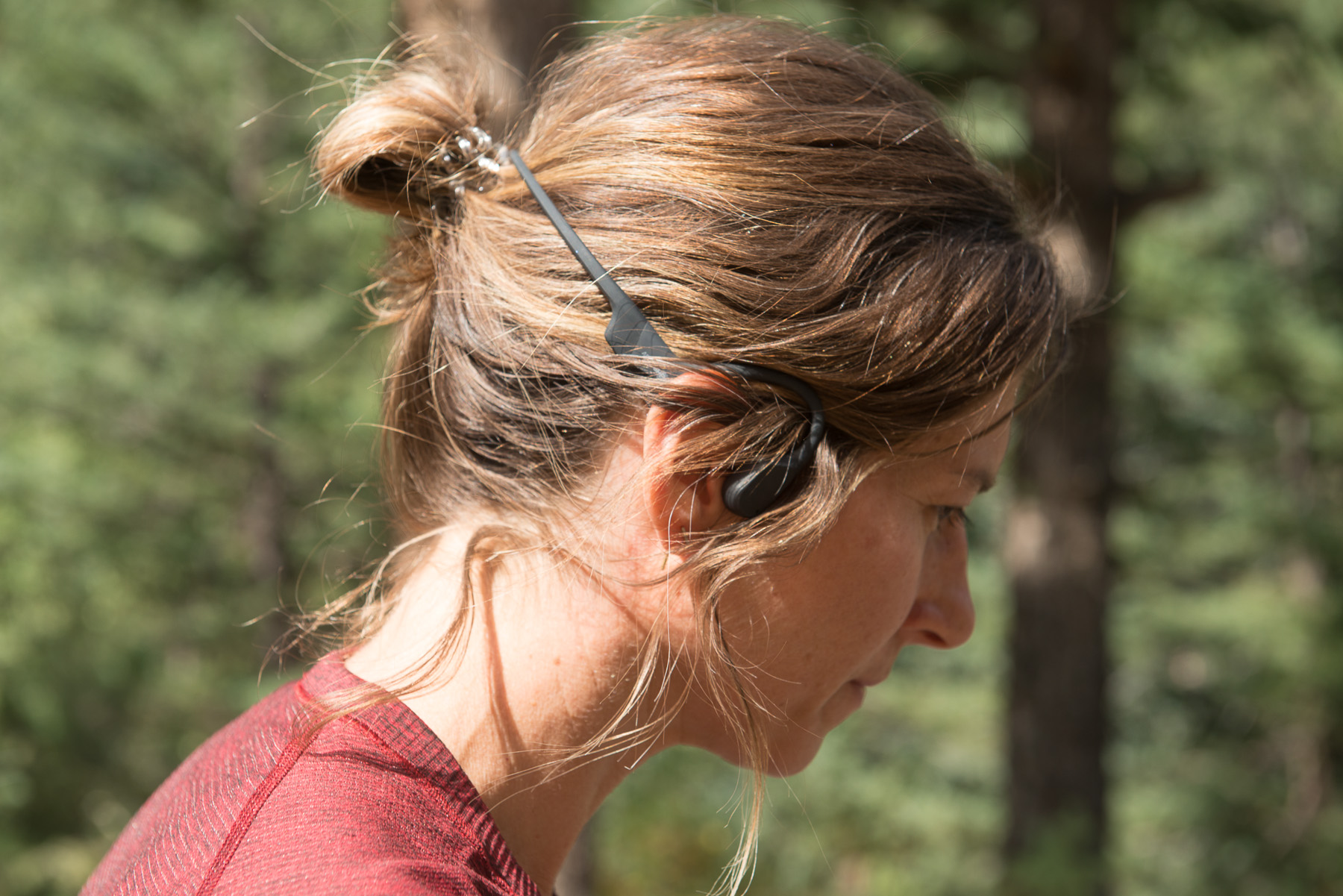 I did a full review on this multisport headphones, but there's no doubt I reached for this product more than nearly any other outdoor sports item in my stash. If music is a motivator for you, these seamless outdoor-proof wireless headphones are the sweet spot between performance sound and safety.
This new brother-sister road cycling outfit out of Toronto has made some fun yet functional apparel for a sport that's, well, been lacking in imagination. They seem to love pink — it's in a lot of the male and female Reggie designs. But once I embraced the bright, I actually enjoyed sporting the flashy designs on my mountain roads.
The women's Classy Pink bibs are well-crafted, especially around the tricky thigh area, and didn't ride up during long spins. And while I liked the women's H-C Series "Early Break" jersey's playful design, the material was a tad thin and worked best during training rides in the height of the summer.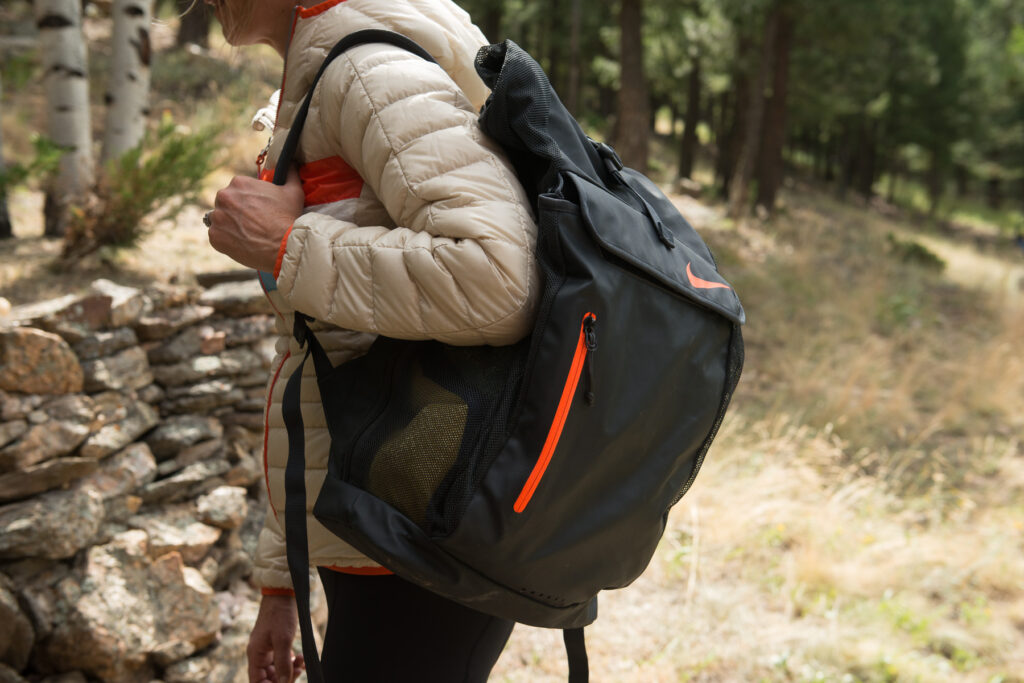 Nike Swim came out with a whole new line of gear this year. I tried several items, including fins, earplugs, pull buoy, and this backpack. And by far the simple yet functional Nike Swim Rolltop bag was the standout from the line.
At first glance, I was cynical this basic looking bag could replace my easy-access Athleta gym bag that worked well enough over the years. But one trip to the pool and I knew: The Nike Swim Rolltop Backpack does each thing it's designed to do very well.
One large mesh vent lets swim training suits and tools dry fast from inside the backpack. Two exterior pockets are well-sized, along with two mesh water bottle holders on each side. I used the latter to dry my goggles and cap between twice-weekly swim sessions. And the roll-top closure is perfect for securing a drenched towel and suit outside the bag until you get home.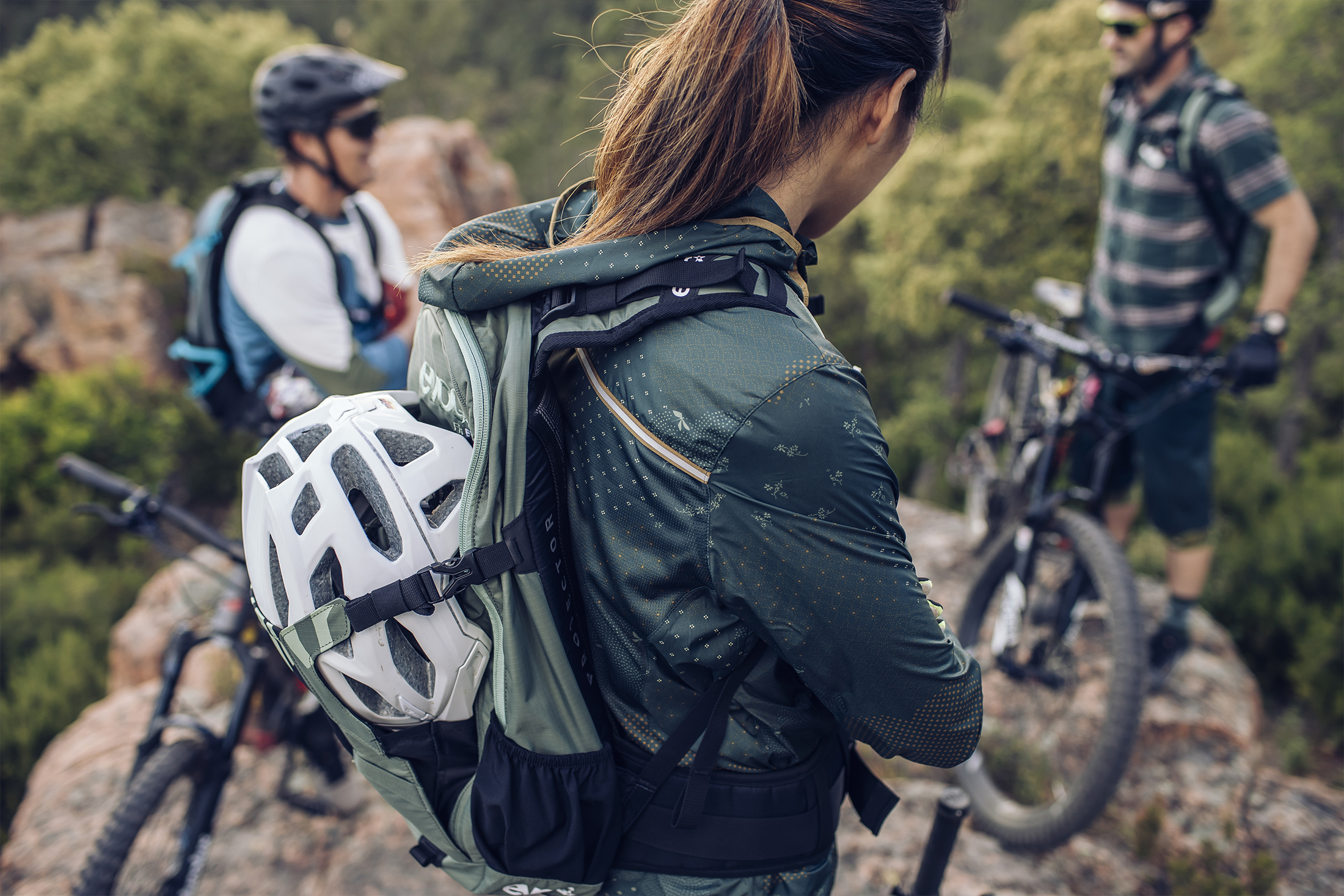 If you've followed any of my reviews, you'll know that I can't get enough of this German brand. Women's mountain bike clothing has been sorely lacking in form and function, and I like that Maloja is finally providing a solution for women who like to ride regularly — and have a sense of humor.
I have tested Maloja jerseys, jackets, over shorts, knickers, and padded three-quarter tights. I reach for them all regularly but have decided that the brand's street-style outer layers are most effective.
This brand is hard to find this side of the pond. So, of course, I was thrilled to hear that Maloja decided to open its first North American flagship store in Stowe, Vermont. Just hope it keeps heading west. Hint, hint: Colorado next, please.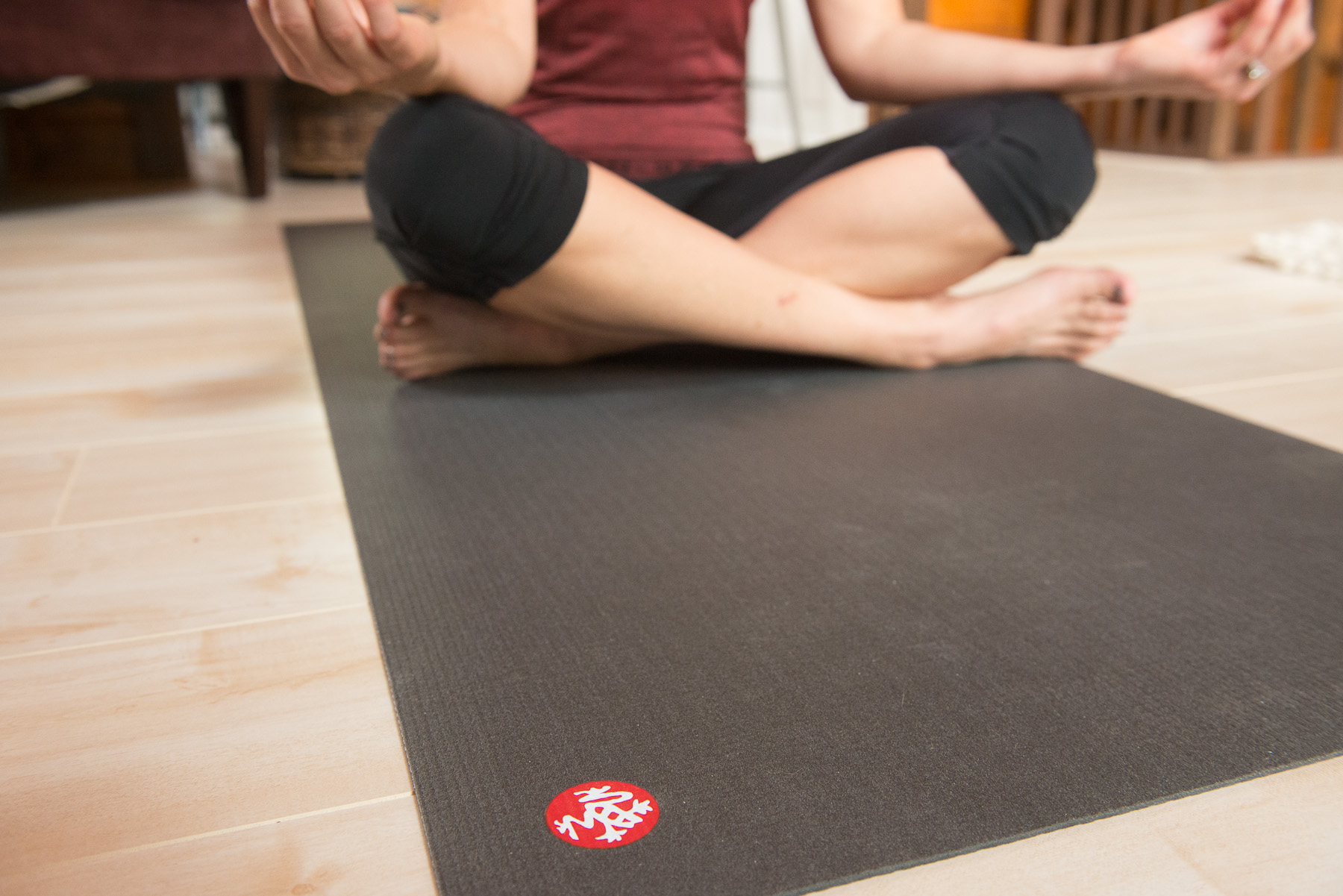 With a goal to save money this year, I kicked off a more dedicated at-home yoga practice. And while my heavy-duty jute yoga mat is perfect for unrolling on a whim in my loft office space, I realized it didn't travel well.
The Manduka Pro Travel Yoga mat solved this challenge for me. It was far easier to take my yoga practice on the road with this thin yet sturdy mat. This mat is half as heavy as the brand's normal Pro mats and packs light and low profile when saving weight and space are important for adventure travels.
I also like that Manduka makes its mats with sustainability top of mind. The Pro series mats are manufactured without toxic emissions and are touted to last a lifetime so we're reducing the number of PVC mats ending up in landfills each year.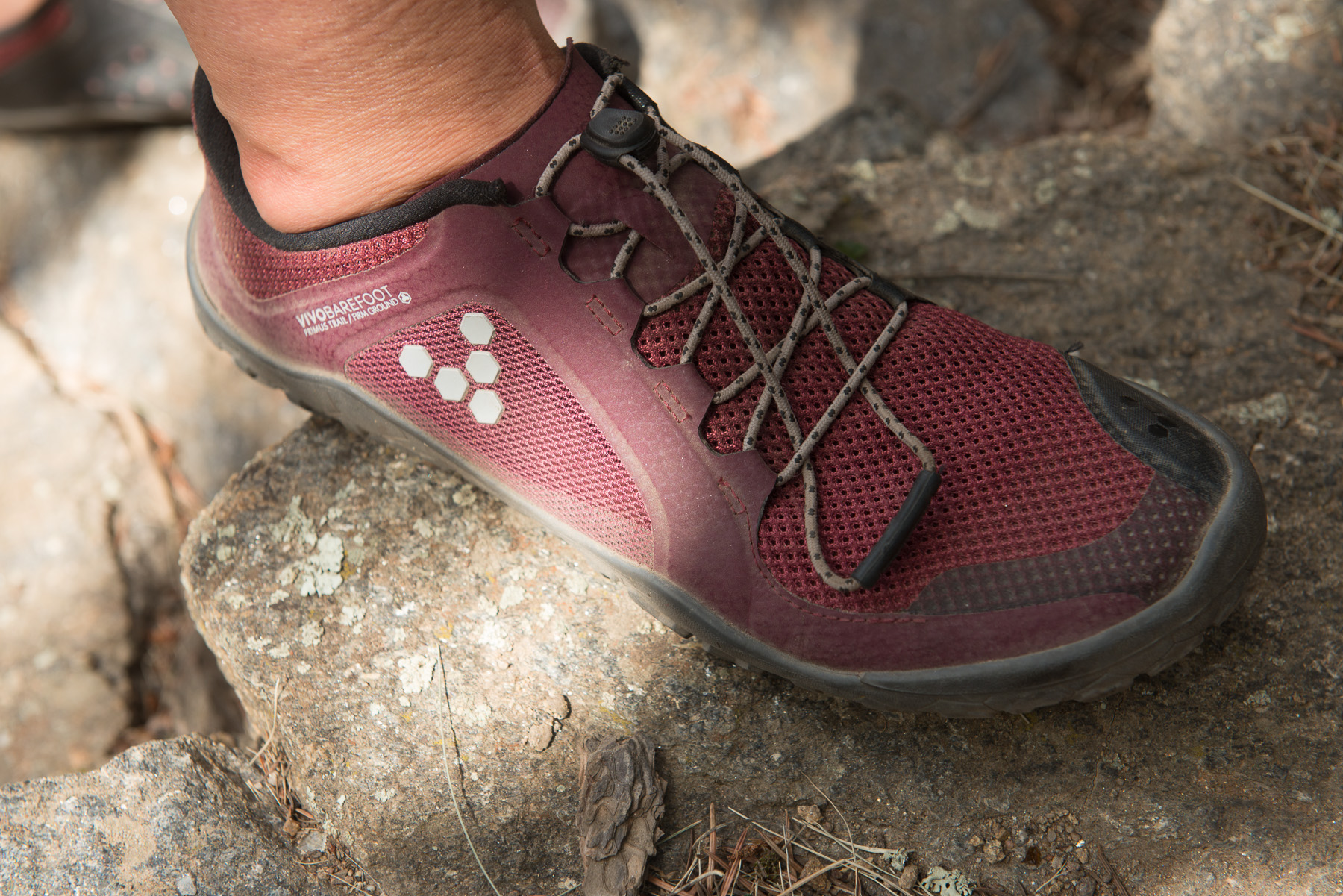 The Vivo Barefoot Primus Trail FG is about the most versatile zero-drop shoe I have ever owned. I wore these cinch-locking, easy-drying, low-profile outdoor shoes for everything from standup paddleboarding to light hiking to cruiser biking. The ultimate travel shoe, Vivobarefoot flexible footwear packs down tiny and therefore came with me on adventures all over Colorado — and the country.
I typically wore these multisport shoes without socks, simply sliding them on for walking into town for an early morning coffee, even with a skirt. But the real beauty of the Primus is that you don't need to switch your footwear all day. This grippy off-road shoe can tackle most casual outdoor excursions with ease — and in total comfort.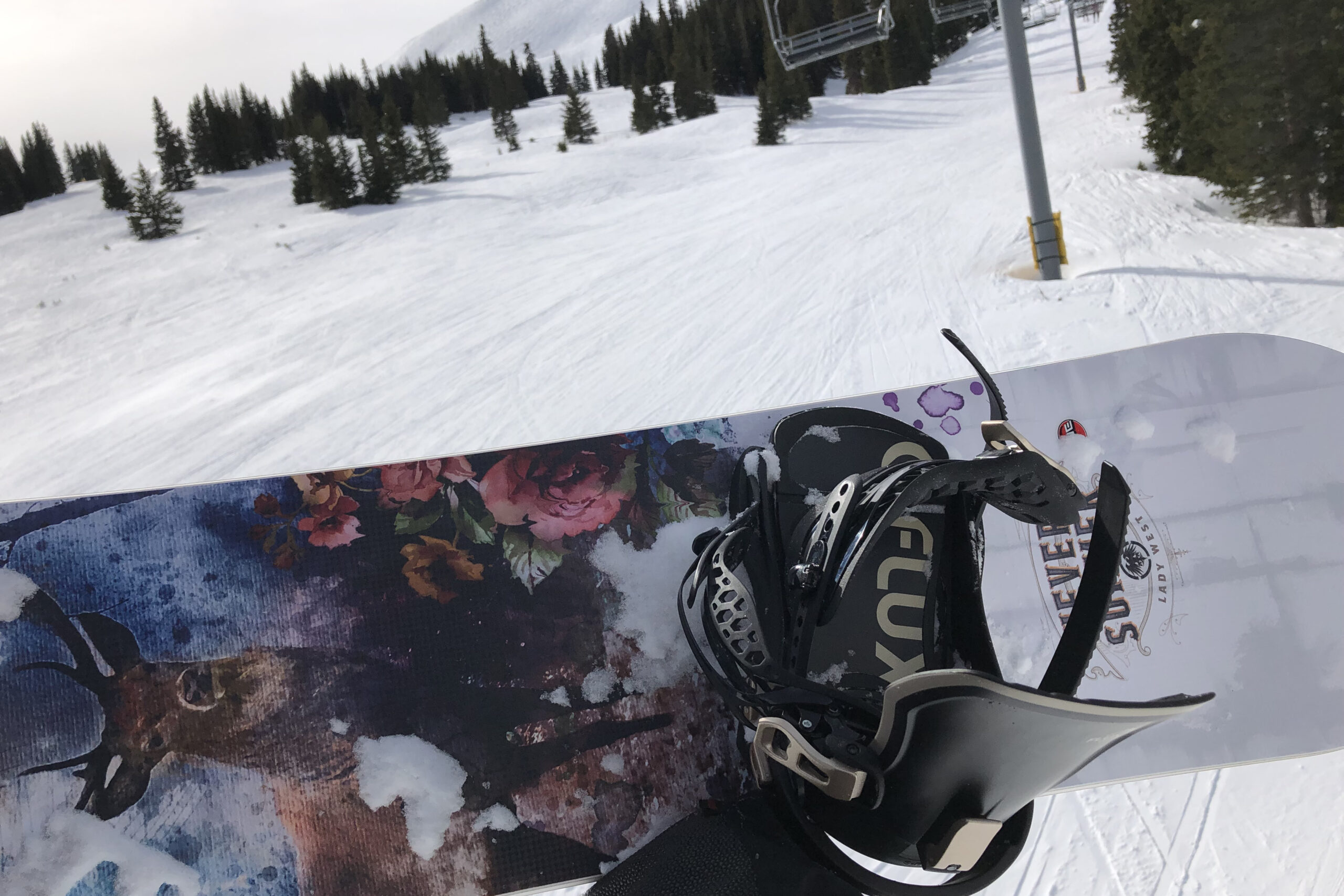 I got my hands on the Lady West snowboard by Colorado-based Never Summer and have never looked back. I got the chance to review this hard-charging all-mountain board for GearJunkie, which you can read about here.
And while I have flirted with a shorter more playful snowboard in season's past, the Lady West is the one I reach for more, whether I'm riping down resort runs with the family or carving through trees on the epic snow days I experienced last season.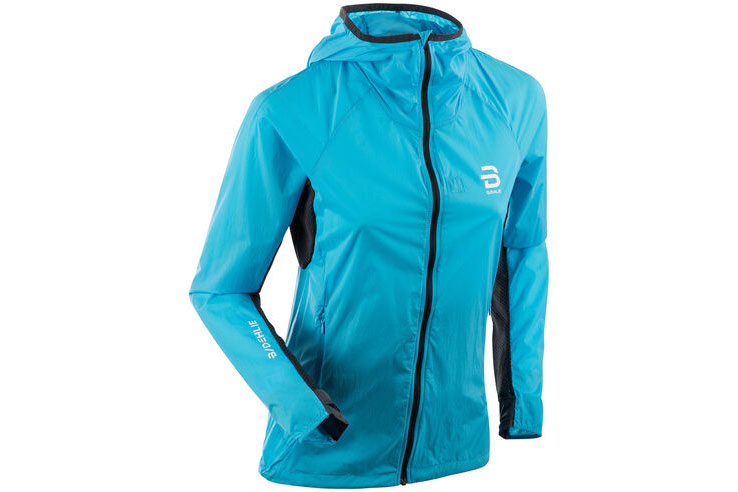 You may not have heard of this European brand, but you will. The niche endurance training apparel company has been outfitting cross-country skiers and runners for years overseas. And now it's making inroads among America's endurance elite.
I find myself reaching for Dæhlie's running jackets more than any other product in the most current training lines, but I also appreciate the thought that goes into the brand's fine wool layering systems. Once you get used to the European fit, you'll appreciate the attention to detail this cross-training outfit gives to each piece.
There's no doubt that Dæhlie is on the pricey side, but one piece can take you much farther than most. A majority of training tops and bottoms can be used for multiple sports and over multiple seasons. And in that case, they're a brilliant investment.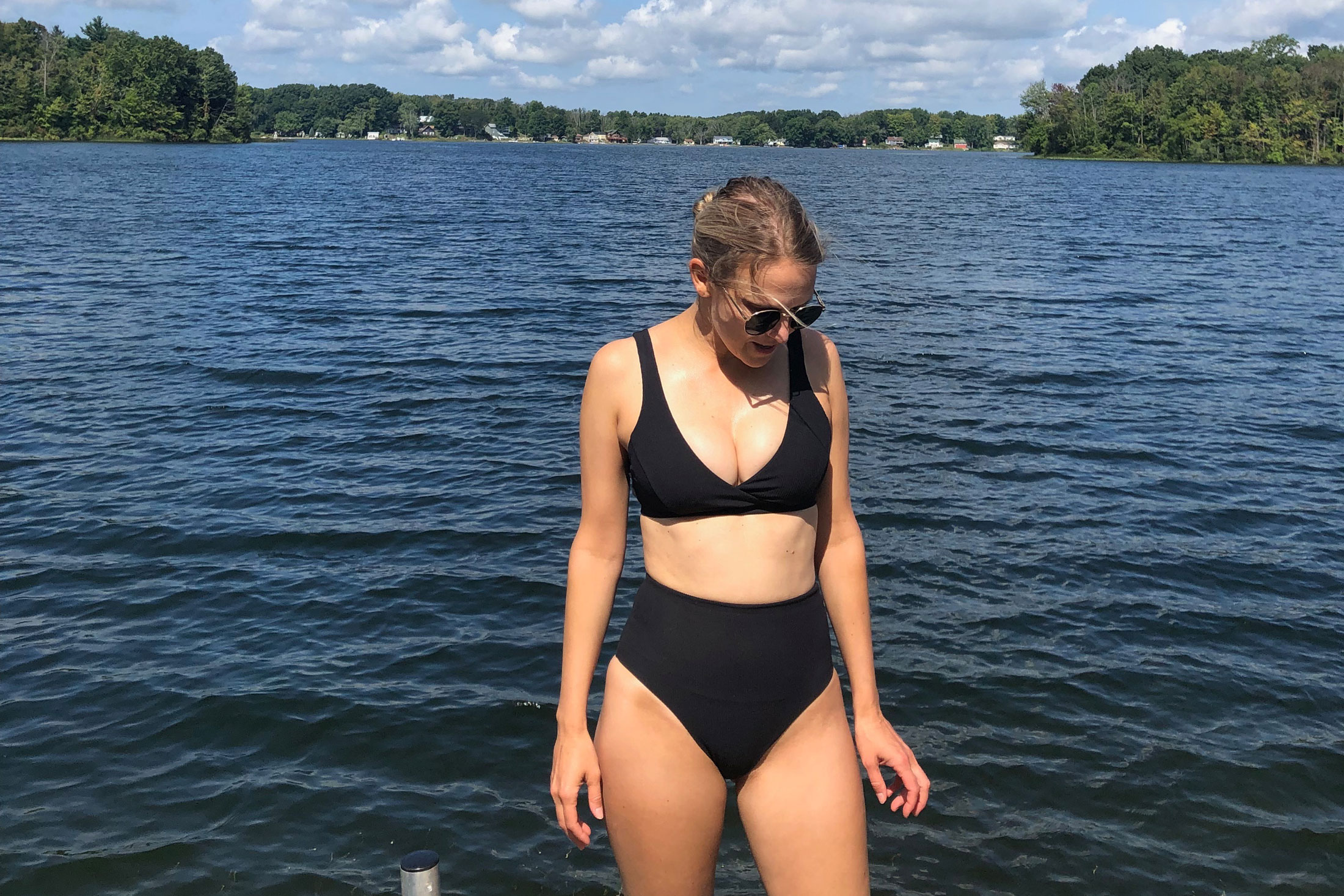 OK, this is my sister-in-law wearing the Lululemon Clear Waters high-waisted two-piece suit. But the shot tells the story. She saw me in the same bikini while visiting her lake house and decided she needed one for herself.
This suit was my first foray into the high-waisted look and I loved it. The cut on both the top and bottom is flattering and doesn't pinch in the wrong places. And the ribbed fabric on the Clear Waters swimsuit is the perfect thickness. It delivers coverage where you need it, retains shape over time, and holds up in chlorine and salt. Let's just say "we" wore this suit everywhere.